Cooking Up Camaraderie is an exciting cooking team building activity. It's designed to be an alternative to Top Golf, bowling or Paint Ball. This two-hour program places your team in our kitchen cooking a variety of international tapas dishes, also known as appetizers or Hors d'oeuvres, under the supervision of our chefs.

Outline of Your Cooking Team Building Activities
Your team will be greeted with appetizers and libations. After a short introduction, you'll move to the commercial kitchen where you're given recipes for a variety of small plates ranging from Arancini with Arrabiata sauce to Argentinian Choripan and Spanish potatoes with Romesco sauce.
This team building competition doesn't stop with the recipes. Our chefs guide you and help you navigate the optional pantry where you can explore your creative side.  This is not a passive cooking lesson. Your chef will guide you, but your team will do the hand-on cooking tasks. Each of our culinary events incorporates three or four teaching moments and you are encouraged to ask your chef any questions. This is your chance to learn valuable techniques from them.
The winning team will make the most interesting and creative tapas appetizer – and tell the best story about it. Have you ever heard a rap song about a smoked salmon crostini?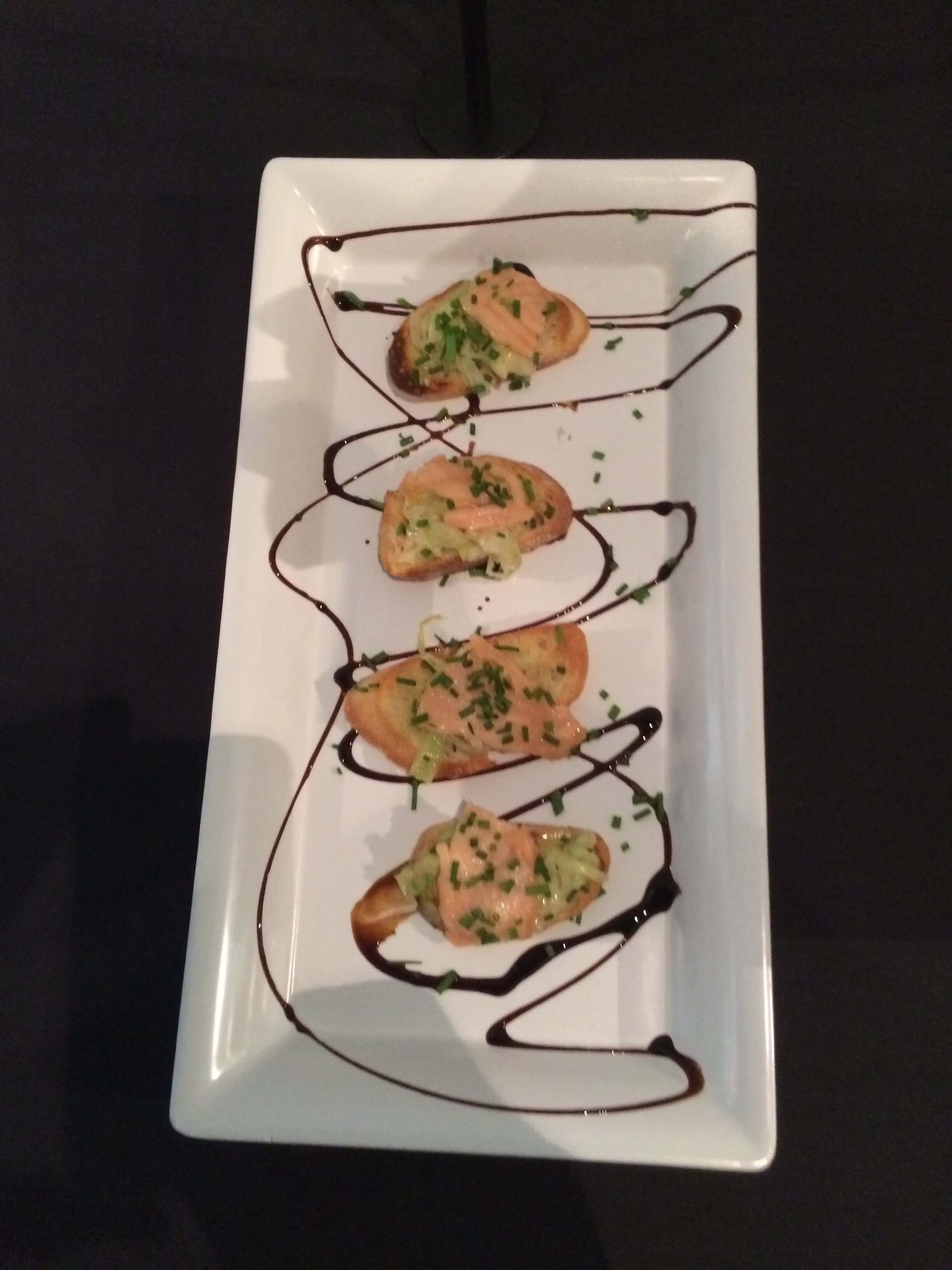 You've never had more fun in a kitchen! Of course, following the cooking, you'll enjoy the fruits of your efforts in our private dining room.
Book Your Cooking Team Building Event Today
At Team Building with Taste, we've found food and cooking to be the one universal activity, everyone enjoys. Our courses foster creativity and engagement, which are both key elements for a successful team building experience . Our culinary team building sessions take place in our commercial kitchen and private dining space under the leadership of our master chefs.
Bring your team together for a fun opportunity to bond professionally with a cooking team building activity session that everyone will love.
Cooking Up Camaraderie is available at a steal of a price for $69 per person, plus a small team building fee of $199 for the entire group. Beer and wine is additional.
Team Building with Taste has multiple locations across the United States, and we offer several different team building packages to cater to companies and teams of varying sizes. Learn more about our Atlanta culinary team building location & our Dallas culinary team building location.
Contact us online to book your team building event today.